From conception to infancy
Provide the best possible sensory-informed care from birth to two years in antenatal, neonatal, perinatal and early intervention settings. 
Our Master Course is perfect for anyone wanting to learn more and enhance their understanding of how sensory processing impacts baby and infant development.
You can learn at your own pace or book a place on our three-day in-person training. We also run bespoke in-person training for teams. 
Each course, online or in-person, covers the same modules, and you'll get access to presentations, workbooks, additional learning and links to websites, articles and books to support you. You'll also be able to access monthly mentoring sessions to supplement your education and answer any questions. 
With the our online training you will get immediate access to all the recorded webinars, so you can start right away and work at your own pace. You will have access to these training videos, monthly mentoring, plus all the handouts and resources, for 9 months.
Occupational therapists, physiotherapists, speech and language therapists, nurses, health visitors, psychologists and psychotherapists, nursery nurses, social workers, perinatal midwives, teachers, and wellbeing practitioners. 
Once completed, you'll be able to:
Our Masters Course is AOTA approved continuing education and endorsed by the Neonatal Nurses Association (NNA).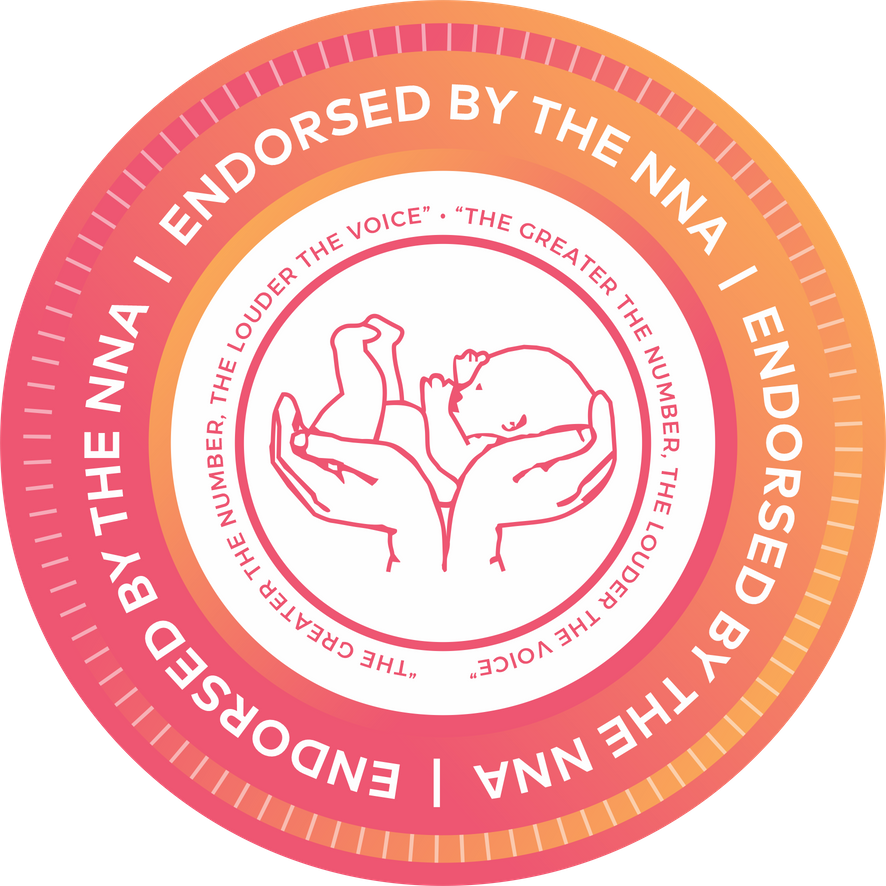 "The Sensory Beginnings Master Course is a must for anyone working in neonatal care and early intervention. Emily and Lindsay are just fantastic and definitely reignited my passion for Early Intervention. Career changing for me. The best course I've ever done!"
How can you access the courses?
Our courses can be delivered to teams live in person or online, and individuals can complete the course online at their own pace, anytime. Each person who completes the course will receive a learning certificate plus access to our monthly mentoring sessions.
What does the course cover?
Module 1: Introduction to creating nurturing sensory environments for babies
Module 2: Know your neurobiology
Module 3: Our sensory systems structures and functions
Module 4: Stress
Module 5: Nurturing sensory environments: The womb space
Module 6: The neonatal intensive care unit (NICU)
Module 7: Mothering space: nurturing sensory environments – 0-12 months
Module 8: Mothering activities and expectations – 0-12 months
Module 9: Fathering space – nurturing sensory environments – 12-24 months
Module 10: Fathering activities and expectations – 12-24 months
Module 11: Nurturing sensory environments: Therapeutic use of self.
We also provide a less-intensive Neonatal Nurture Course to give you a solid understanding of sensory processing and help them provide kind, compassionate, sensory informed care for the babies and families your support.
Perfect for people that enjoy to learn in their own time, at their own pace.
Once you've booked below, you'll have immediate online access to all recorded webinars for all 11 modules of our Sensory Beginnings Master Course.
AOTA approved continuing education and endorsed by the Neonatal Nurses Association (NNA)

Instant-access to online training
27 pre-recorded training videos
Access to monthly mentoring (for 9 months)
Buy now and get immediate access to webinars and supporting materials for 9 months
Learning certificate upon completion.
Course participants are required to complete multiple choice questions at the end of each module. 100% pass is required to progress onto the next module.
Should you require any special needs request to access the course materials please contact us directly at [email protected]
For people that prefer to learn face-to-face, this training is delivered in-person, by Emily and Lindsay, over 3 days.
This course covers all 11 modules of the Master Course and includes all resources and handouts.
AOTA approved continuing education and endorsed by the Neonatal Nurses Association (NNA)
Delivered live over 3 days, in-person.
9:00-5:00 (UK TIME) each day
Access to monthly mentoring (for 9 months after training delivery)
Supporting materials provided
Learning certificate upon completion
Please get in touch if you want to discuss in-person training for your whole team. (We offer significant price reductions for larger groups.)
Location: Live ONLINE via ZOOM
Location: Farringdon, London
Sensory Beginnings is my course of choice for any doctor interested in Neonatal Neurodevelopment and Early Intervention. Understanding sensory development is the foundation for a good quality assessment of a high risk infant, and Sensory Beginnings is the best course in this area, extremely informative and tremendously practical.
I love the knowledge, experience and passion that both Emily and Lindsay are able to share, helping to put across evidence based and researched information in a way that is relatable to my work as a pediatric Occupational Therapist. Studying with them reignited the love for my role in working with young babies, and supporting others to do the same.
Emily and Lindsay's knowledge and passion about sensory development is reflected in the way they deliver the course and communicate, making it really easy to understand.

Being a Neonatal Nurse, this course made a huge impact on the way I care for the babies.
Sensory Beginnings is a course that continues to give back time and time again. With a mix of comprehensive theory, hands on learning and practical application, this course opened my eyes to the integral workings of the sensory system from its very earliest beginnings. It drives my passion as a neonatal OT to convey the importance of nurturing the sensory systems of the infants and families we support for their best possible outcomes.
This is a course for everyone, not just health professionals. Sensory Beginnings Course taught me how giving attention to details during my daily job can make a big difference for the little patients I care for. My practice will be definitely improve by the constant awareness that every baby is unique and the best way to know them to stop and watch their behaviours.
I'm newly working in perinatal mental health and I knew quite early on that infant development and sensory processing was a gap in my knowledge. I loved this course, learnt so much and have increased my confidence which has had a huge impact upon my practice in supporting mothers with postnatal depression and other conditions, in turn helping parents to transition to their roles and feel more attuned with their babies.
It was detailed in its content and provided suggestions/ideas and thoughts regarding the approach to treatment, where I work. Both lecturers were very experienced and knowledgeable in their field, which made it easy to take on board the information.
I would absolutely recommend this course to colleagues. I have trained as a SI practitioner and a few colleagues asked whether this course would be relevant to me and teach me anything new and it absolutely did. Particularly in relation to the neuroscience and sensory development of each system when it focused more closely on babies and the effects of the SCBU. I'm so glad I did it and its put a magnifying glass over my SI lense. It offers support for Early Intervention in its truest form!